Owing to excessive demand, Binance has temporarily put on hold the ApeCoin [APE] lending function. The amount left on the exchange is currently insufficient to satisfy the need for APE by its users. Additionally, withdrawals on the Solana [SOL] network have been suspended a few times since April 25.
In the notice published on its website, the leading crypto exchange cited high withdrawal volume generated with blank transaction IDs that led to the suspension of SOL. The blog read,
"We are actively working with the project team to provide a stable, long-term solution to reduce transaction failure and enhance the user experience. A further announcement will be posted if there are updates on this."
Speaking about ApeCoin, the token is the heart of the Otherside Metaverse of the Bored Ape Yacht Club NFT project and is hitting a wave of milestones after its launch.
Besides being labeled as the hottest cryptocurrency in 2022, the popular coin has reached a market cap of over 5 billion dollars. Since its entry into the market in early 2022, ApeCoin has risen to a whopping 1000%. and is now the third-highest liquidated coin after Bitcoin and Ethereum, according to Coinglass.com.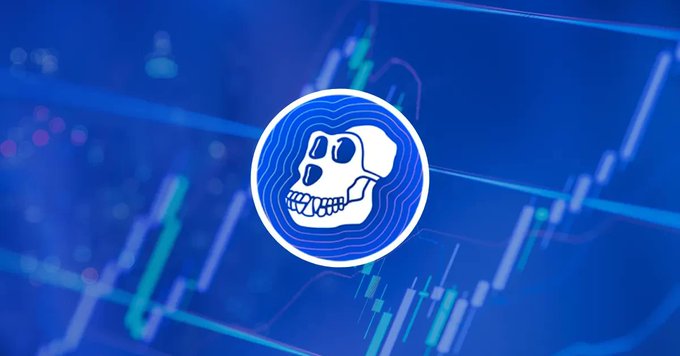 The 24-hour trade volume of APE shows the asset occupying the fourth position after Tether, Bitcoin, and Ethereum and could very well be on a path toward exceeding its all-time high of $39.40.
This value could be matched or eclipsed once the asset starts being utilized in the Otherside Metaverse ecosystem beginning tomorrow.
Apecoin- the rising star in the metaverse universe
ApeCoin, the default currency required in Otherside has become the biggest metaverse token by market capitalization and has managed to surpass bigger rivals like Decentraland's MANA, The Sandbox's SAND, and Axie Infinity's AXS.
At the time of publication, ApeCoin is exchanging hands at $23.12 and up by almost 4% in the past 24 hours. One of the main reasons behind APE's meteoric rise is the frenzy surrounding the sale this weekend.
Around 50,000 plots of virtual land are open for public sale on Otherside, a soon-to-be-released metaverse platform. Interested buyers will need ApeCoin to purchase a plot, which is contributing to the price surge.