In a recent interview, Serbia's Prince Phillip termed Bitcoin as freedom adding that money should be kept away from the state's control. The royal made some interesting statements on inflation and stressed the need for good quality money that does not bow down to the pressures of price rise. With fiat, "it is simply not possible as the authorities print money as they please due to their control," he added.
According to the family website, Phillip is currently working in finance with an asset manager in London. His current role is that of an analyst. Prior to this job, he worked for IKOS, a global systematic hedge fund, in Cyprus. Phillip says his work involved studying the markets, the client portfolios and talks about what's happening at the moment.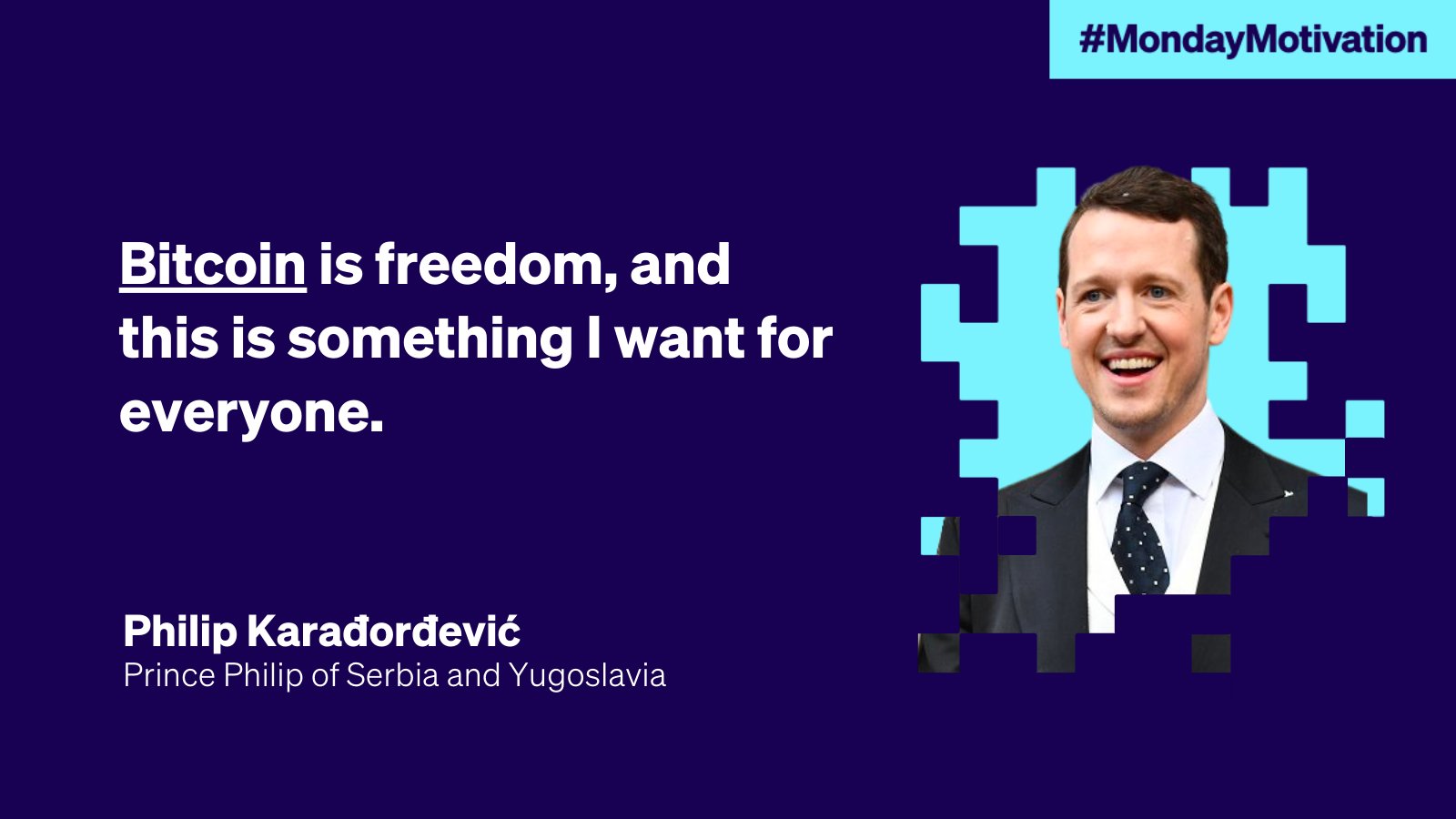 When asked about his views on crypto, the prince double down on Bitcoin as 'it is the only thing that matters.' He further said that sooner or later, people will learn, it will take time.
At the same time, there will be some who don't because they want to protect the old system that was beneficial to them. These people do not understand that things are at a disadvantage for others [the billions of people] due to the system.
Serbia to launch its native crypto exchange in 2022
According to sources, crypto owners in Serbia had crossed 200,000 last year as the country regulates digital assets. The number of cryptocurrency holders in the landlocked nation has climbed which highlights the burgeoning interest in digital currencies alongside growing crypto markets. The country's decision to legalize digital assets last year has also contributed to its increasing popularity.
As a matter of fact, Serbia's Law on Digital Assets was enforced back in June 2021. The legislation defined cryptocurrencies like bitcoin as virtual assets and digital records of value that can be purchased, sold, transferred, and exchanged.
Earlier in January this year, Serbian finance minister Sinisa Mali announced plans to launch its own digital token trading platform, sometime in 2022. Mali said the government will adopt the growth strategy of the Belgrade Stock Exchange, which the prime minister said is "…the right instrument to support the development of our financial market."