Decentralized exchange [DEX] Uniswap scored a new milestone passing $1 trillion in total trading volume as per the announcement posted on their official Twitter handle on May 24.
In a series of tweets that began saying, "It's been one hell of a ride", the protocol shared key points that helped towards reaching its $1 trillion mark.
Since its inception in 2018, the DEX claimed that it has onboarded millions of users to the world of DeFi, introduced fair, permissionless trading, and lowered the barrier to liquidity provision.
This month, the DEX's number of cumulative addresses hit around 3.9 million this month after just over three years, data from Uniswap Labs revealed.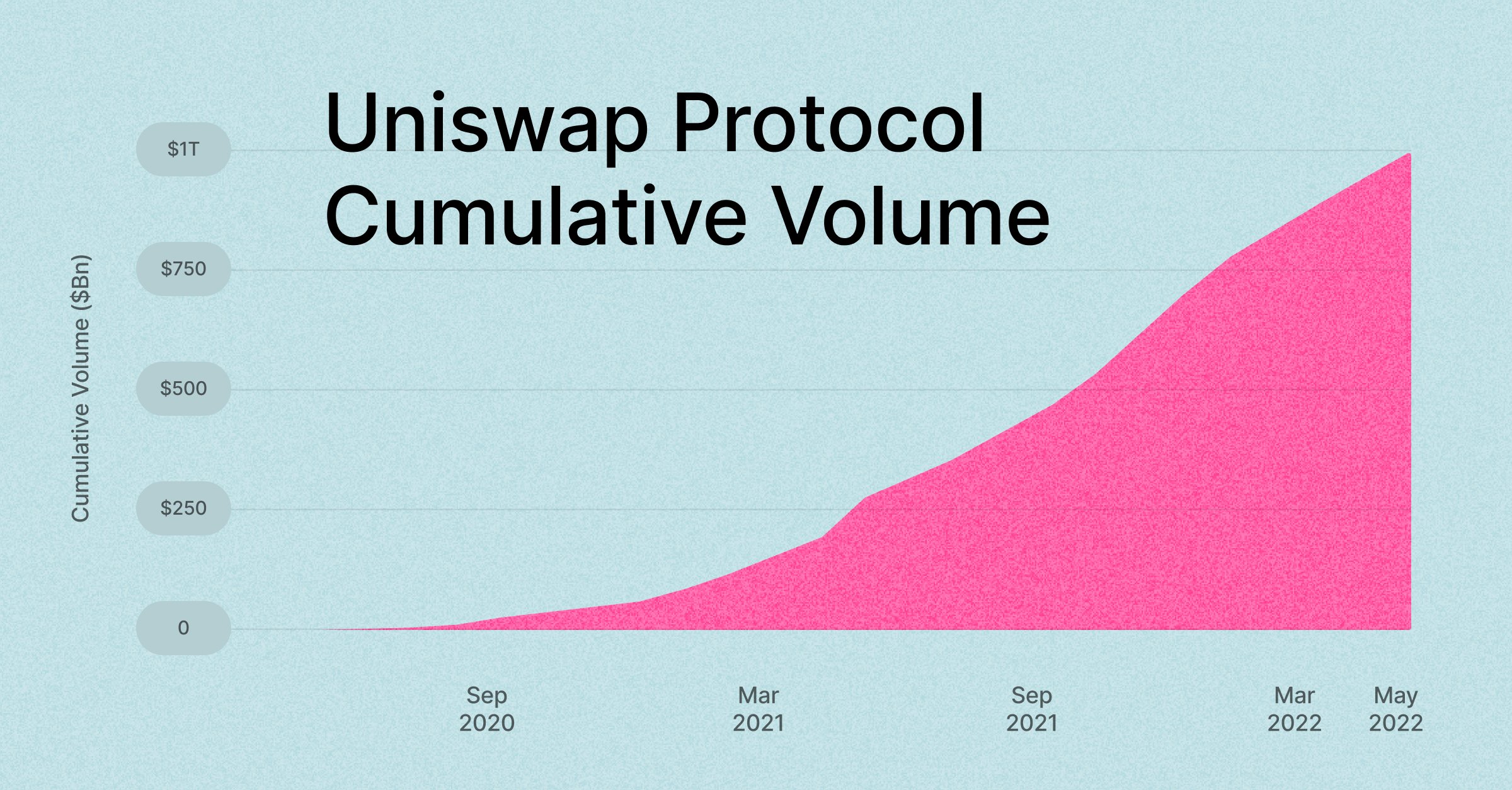 The Uniswap Labs team is a major contributor to the Protocol that focuses on building a suite of products to support the UNI ecosystem. The trading platform currently runs on Ethereum and layer-2 scaling solutions Polygon, Optimism, and Arbitrum.
Around mid-April, the creator behind the leading decentralized exchange protocol unveiled its own venture division to further its web3 ambitions. But the size of Ventures' fund is been not made public yet.
Earlier this month, the team behind the project also revealed that the DEX's v3 will be deployed to two EVM-compatible chains in Gnosis Chain and Polkadot-based para-chain Moonbeam Network, following successful governance proposals.
Uniswap leading the pack except for TVL and Price
With respect to trade volume, Uniswap is at the top position way ahead of its competitors in the DEX market. According to CoinGecko Data, the protocol's V3 topped $938 million worth of volume in the past 24 hours, representing 33% of the total market share.
However in terms of Total Value Locked [TVL] ranking it fell to seventh place at $5.9 billion while PancakeSwap ranks seventh with $4.27 billion worth of TVL. MakerDAO [MKR] topped the charts sitting at $9.82 billion in TVL and Curve [CRV] in the second place at $9.16 billion.
On the price front too, the performance of its native token UNI has been disappointing. UNI went on a downward spiral depreciating by 87% from its previous all-time high of $44.9 back in early May 2021, to now a little above $5.