Bitcoin's steady decline has yet to be met by depreciating fundamental metrics. At press time, Bitcoin was valued at $9235, but its on-chain properties have continued to present a positive scenario over the past week.
According to glassnode's weekly insights, the Bitcoin Global GNI index improved by 4 points over the past week with Liquidity and Network Health unchanged over the course of the past 7-days.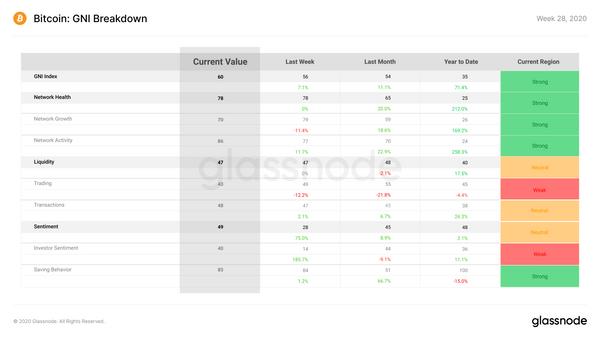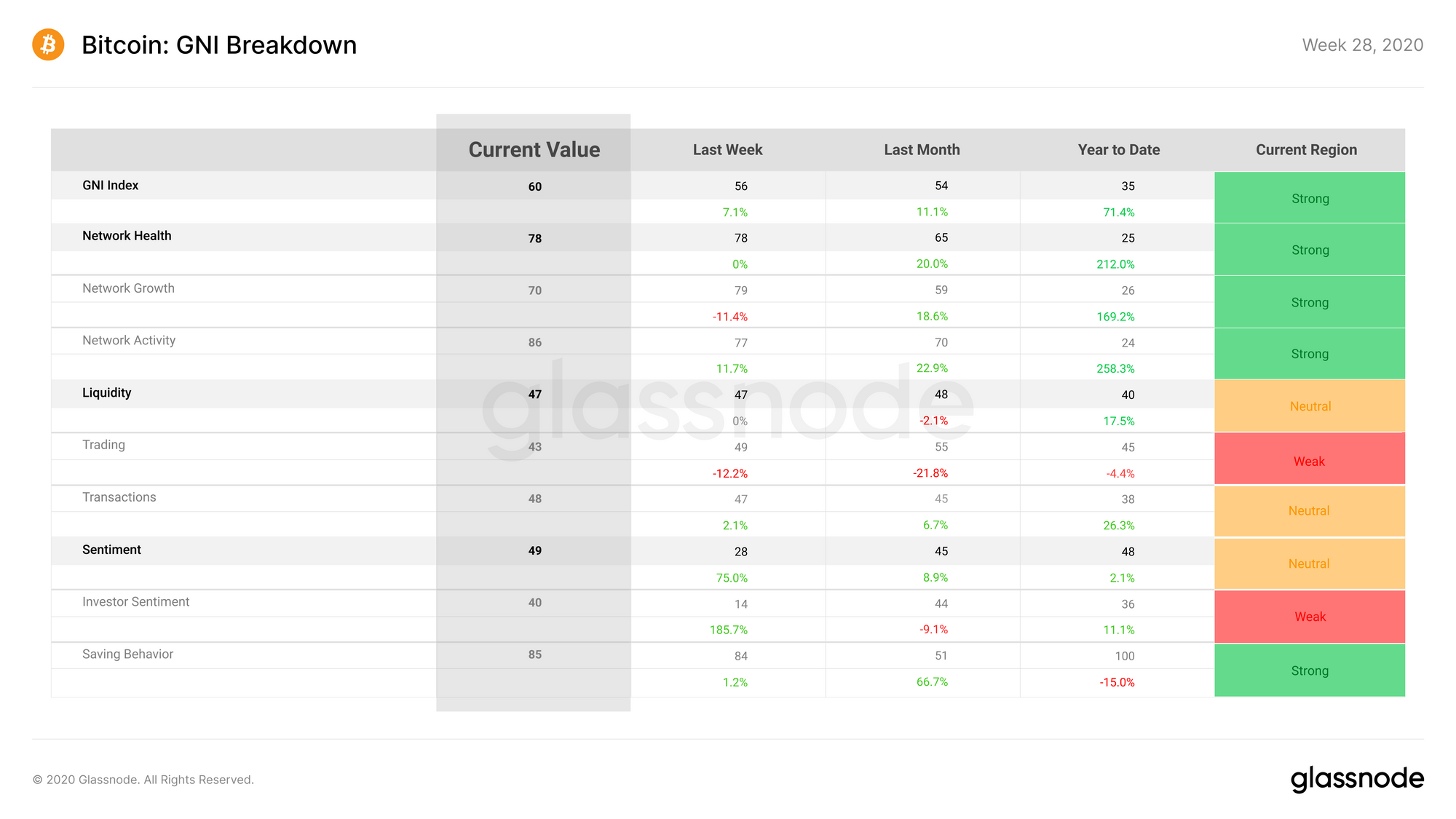 The sentiment across the industry continued to improve in spite of BTC price stagnancy. The report added,
"Saving behavior saw modest increases as hodlers acquired more BTC, but the main increase was in investor sentiment, which saw a 26 point increase as the amount of BTC in profit went up."
Bitcoin's low Stablecoin Supply may trigger Rally
Now reaching new lows in the industry is never ideal but a particular metric related to Bitcoin recently hit its least value since May 2018, and it may have a positive impact over the long term.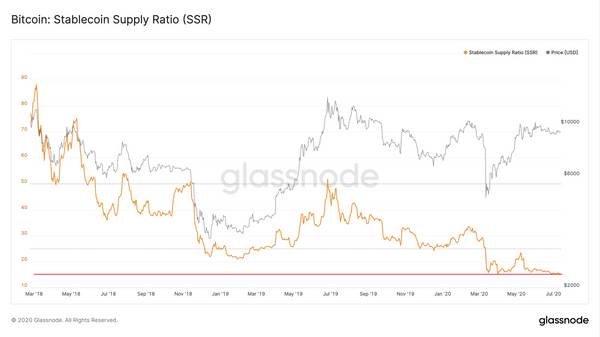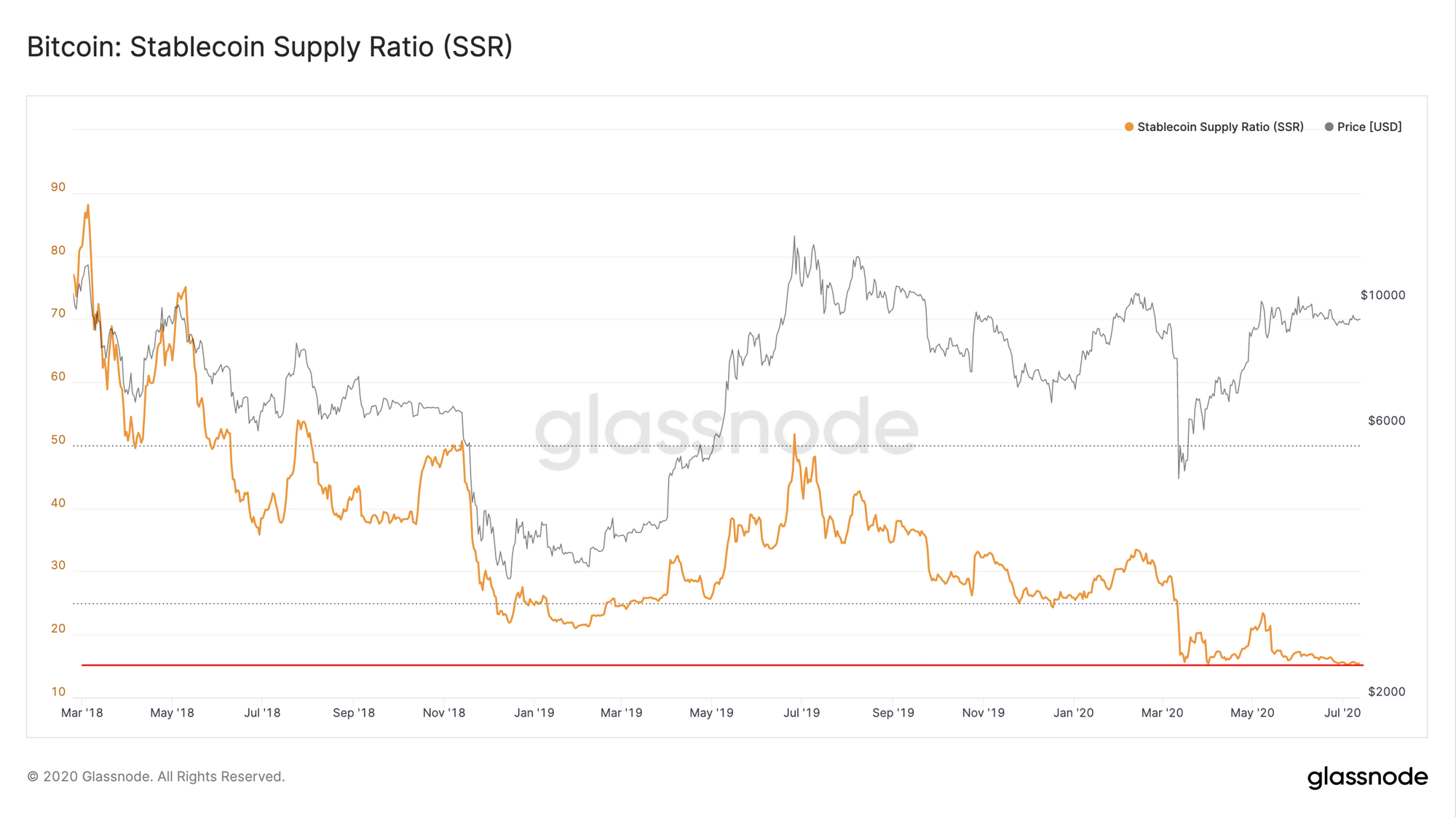 According to the above chart, Bitcoin's Stablecoin Supply Ratio has reached new lows, indicating that the stablecoin coin is currently higher than Bitcoin.
Now, the above metric essentially explains the ratio between the supply of money in the BTC and the capital inflows in the stablecoins. Tether 's rise in dominance in 2020 is unlike any other asset, with the USDT market cap rising from $5 billion to $9 billion over the first half of 2020.
Now, the common belief is that capital moving to USDT will eventually flow to Bitcoin, as USDT does not actually undergo any price increase on the market. Thus, when the capital moves from stablecoins to bitcoin, a bullish rally could be triggered.
The report added,
"Theoretically, if all money in stablecoins were to flow into BTC, it would increase bitcoin's market cap by 6.5% (although in practice this would be more, as the increased demand would drive up the price of BTC)."
However, there is one condition that may disrupt the capita flow in Bitcoin.
For Bitcoin's market cap to rise in dominance from USDT injection, the capital flow would have to take place in mass. That is far from confirmed at the moment, as other altcoins such as Ethereum, Cardano, etc continue to gather public interest.
Hence, an increase in capital in stablecoin might improve the market cap of altcoins as well if Bitcoin is unable to break away from the rising competition.