During the month of November, the derivatives platform of cryptocurrency heralded towards news heights in the industry. Firstly, CME's Open-Interest reached an Open-Interest near $1 billion and it completely opened the institutional path in Bitcoin's market.
With institutional interest reaching a commendable high, Deribit's recent institutional newsletter suggested a new monthly notional turnover record of over $14.3 billion; a new daily BTC options record. Over 25,000 Bitcoin contracts were registered as the platform's open-interest ranged over $4.5 billion.
Bitcoin Volume Highs and price nears New ATH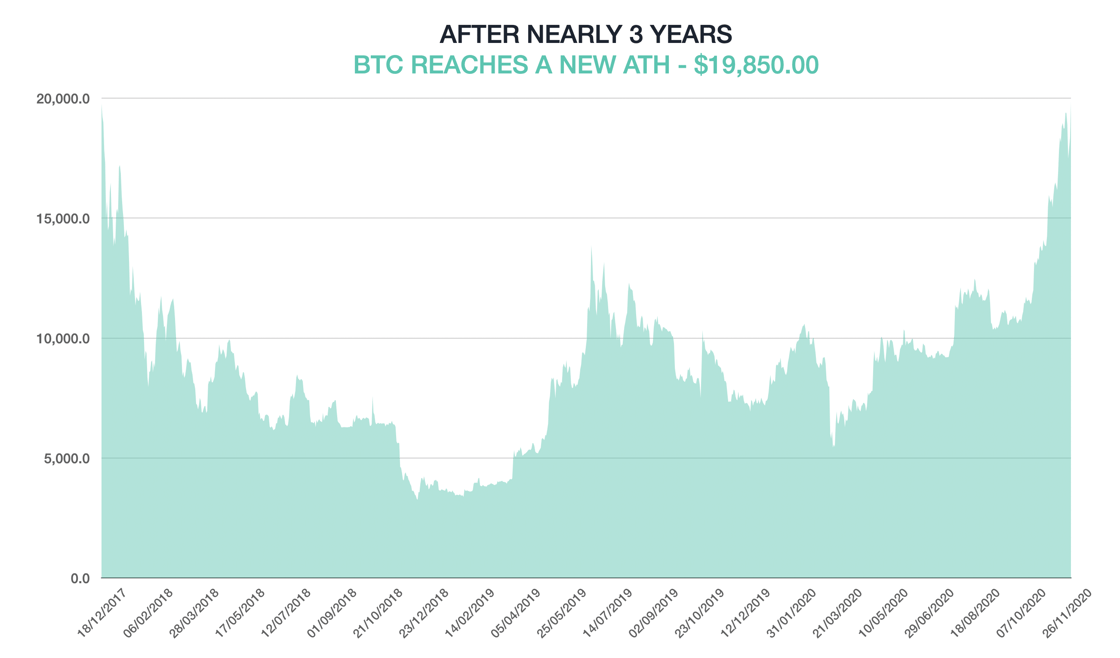 Bitcoin's price has played an important role in the OI splurge on Deribit but Ethereum Options were able to draw significant attention as well. Over the month of November alone, Bitcoin's value improved by 40% but Ethereum exhibited returns close to 56%. However, the sustainability of this rally was much higher in comparison to 2017.
In terms of number, Total turnover in USD was close to $37.8 billion in November, which was a whopping 123% above October 2020. The report added,
"750,123BTC options contracts were traded in November 2020, up 77% versus October 2020. 3,270,065ETH options contracts were traded in November 2020, up 95% versus October 2020."
Increasing Volatility promoted interest, but dropping atm?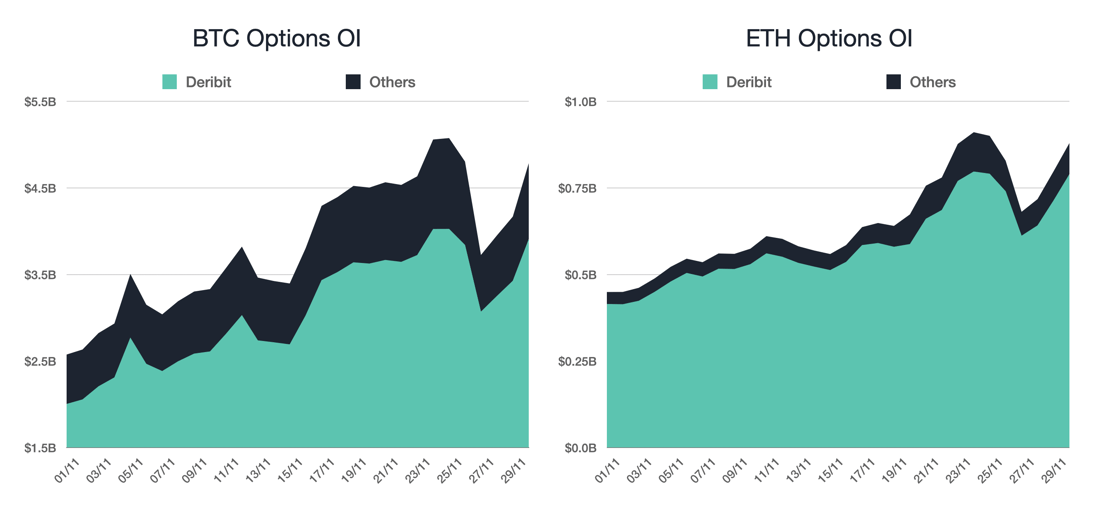 While November clocked in the best Option Contracts volume for BTC and ETH on Deribit, now both the set of digital assets were leading towards its largest expiry. Close to 31% of Bitcoin OI will expire before 2021, and for Ethereum the value was above 44%.
This particular sentiment may lead to the sudden decline of expected volatility. As reported, volatility nearly doubled in November(reaching 84% from 49%), the recent at the money volatility structure exhibited a drop.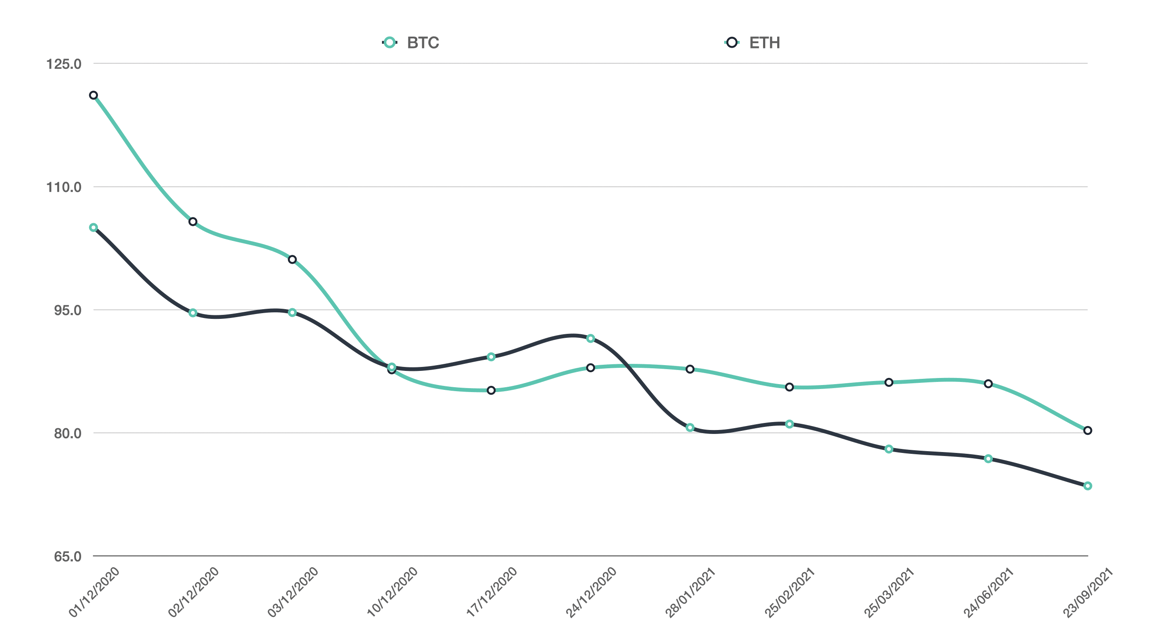 Can the price drop with respect to dropping OI?
Temporarily yes. The Open-Interest execution would indicate that people will be cashing on their profits or losses over the course of December and short-term high liquidations may cause a little stir in the valuation.
However, the price of Bitcoin has been extremely stable during bouts of liquidation in 2020, as selling pressure has always been absorbed by rising buying pressure.
Hence, the price impact can be expected to be minimal, as Bitcoin and the collective market entertains another rally early next year.