Bitcoin is in a state of euphoria over the last few days. The largest digital asset was finally able to overcome its psychological resistance at $10,000 and, at the moment, the asset has sustained a position above the range for more than 24 hours. With Bitcoin 's valuation taking a huge step forward, the impact has also transcended its on-chain fundamentals.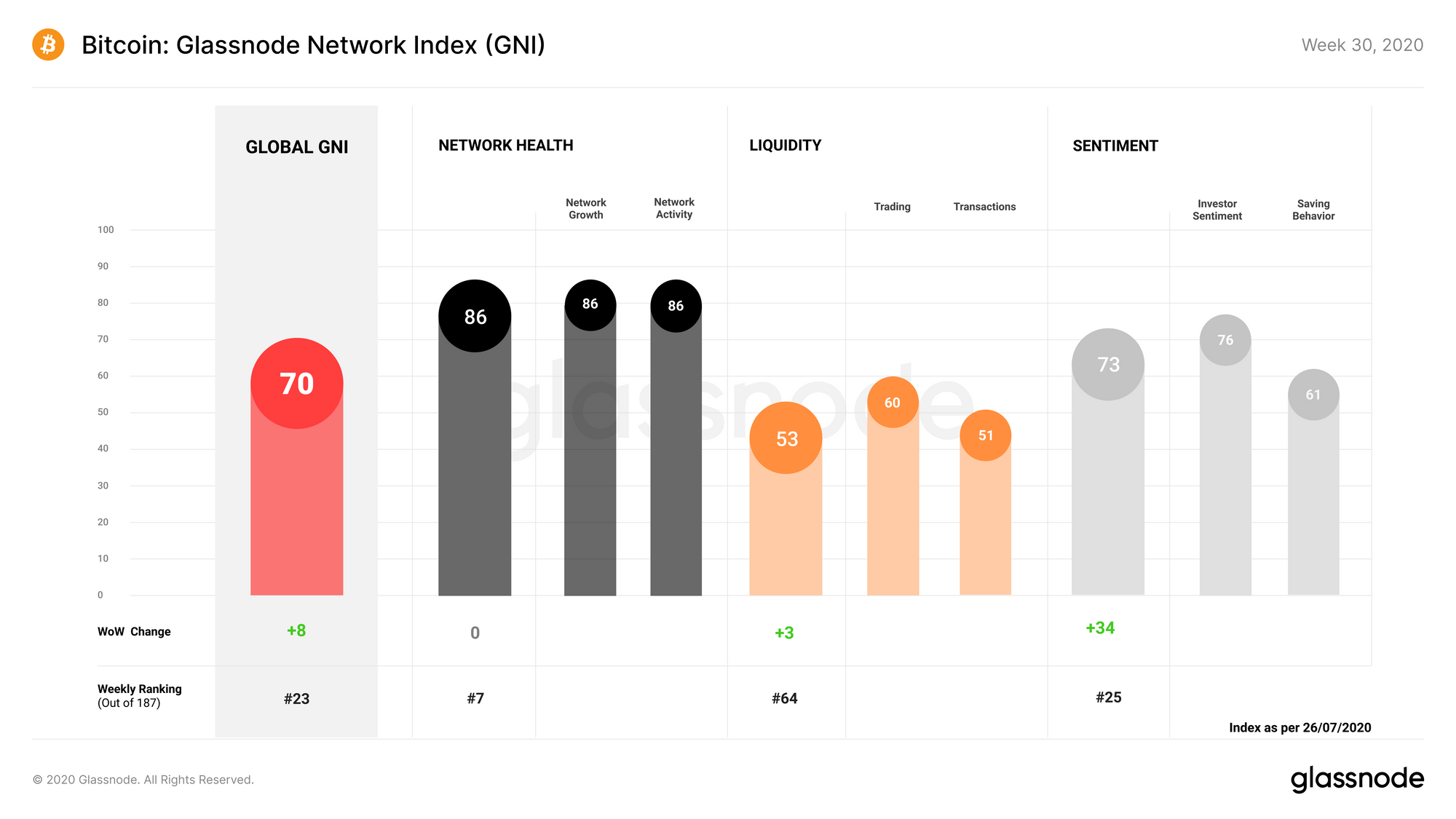 According to Glassnodes' weekly report, Bitcoin Global on-chain metric index improved by 8 points, taking up its score to 70 in the charts. Liquidity made minor gains whereas Market Sentiment was brimming high with confidence, registering an improvement of 34 points over the past week.
93% of Bitcoin Supply is in state of Profit
After breaching past the $10k mark, the report suggested that the percentage of BTC supply that was in profit had risen up to to 93%. Only 11 percent of the current supply, if taken out would incur a loss and such a situation was driving the speculators out of the picture.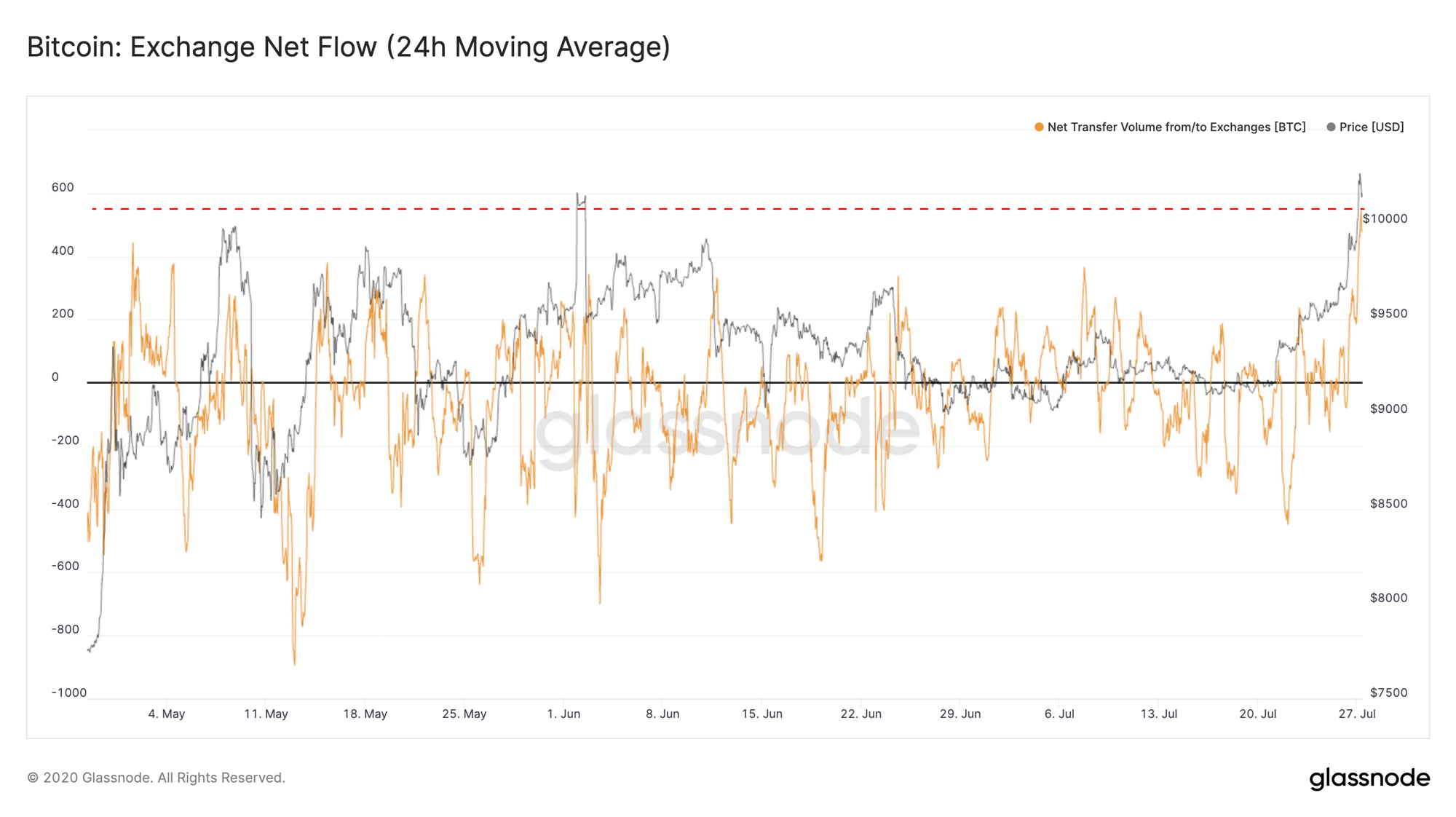 As observed in the above chart, the improved profitable holdings in Bitcoin were leading towards an increased inflow of BTC to exchanges. It is fairly obvious that users were making the most of the situation, as they were trying to cash when their profitability was on a high after months of stagnation. The desire to sell was quite high as the net flow witnessed by exchanges registered a new high over the past couple of months. The report said,
"After months of bitcoin flowing out of exchanges, the net flow is now seeing its largest hourly spike in over 3 months."
BTC Miners refusing to Budge
Now, in spite of the high profitability of the BTC supply, Bitcoin miners pictured a surprisingly adamant behavior.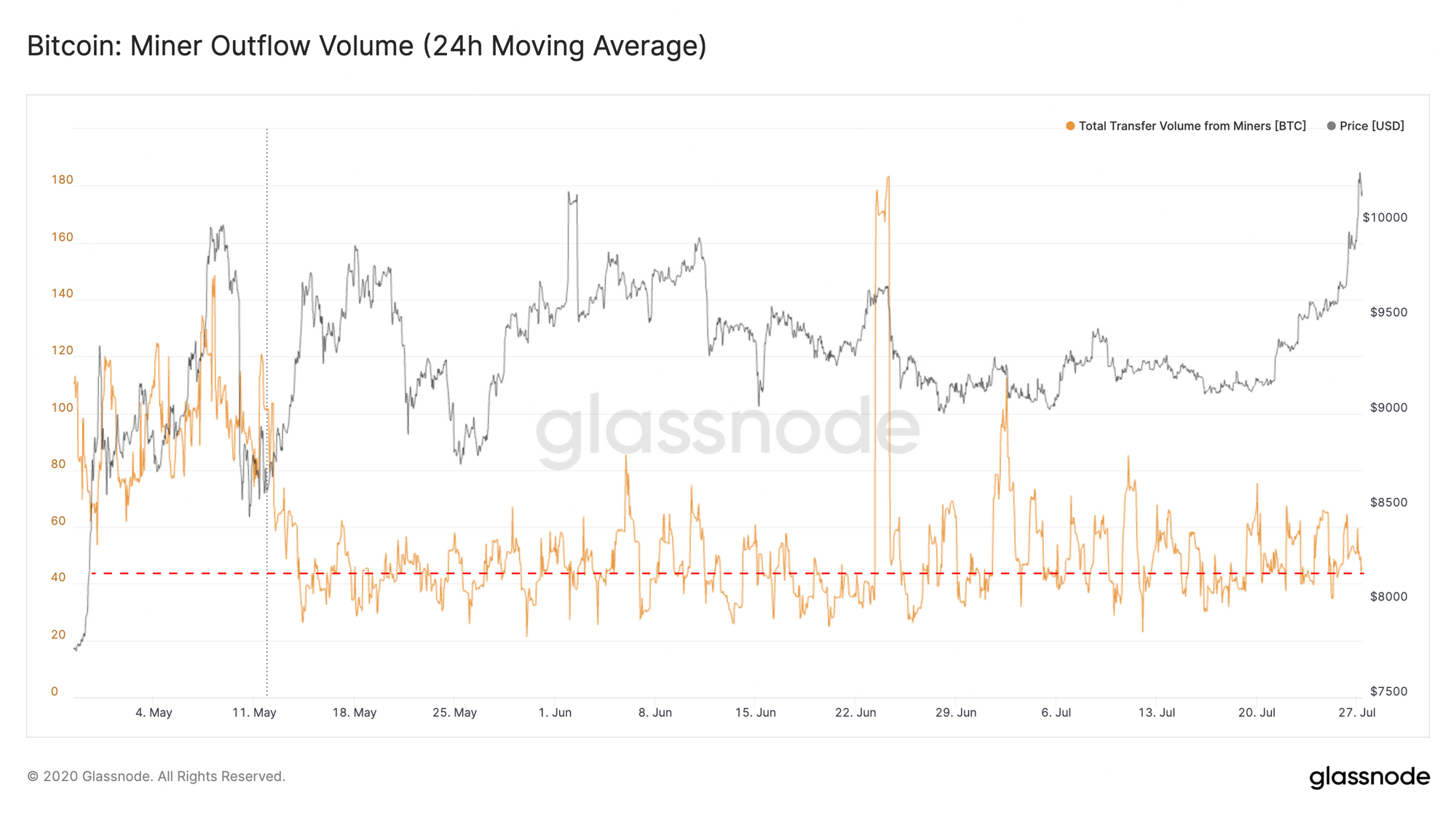 When Bitcoin appeared to drop back in May, fears of miner capitulation was quite high as analyst expected that whenever Bitcoin reaches past $10,000 again, the miners are most likely to capitalize on the profits.
However, that hasn't been the situation at the moment. The chart above illustrates that Miner Outflow Volume for Bitcoin has been keeping low in the charts, which suggested underlying confidence in Bitcoin's potential.
With Miners standing firm in the industry, there is a sense of optimism surrounding BTC at the moment, as the largest digital asset enjoyed its lucrative rally.